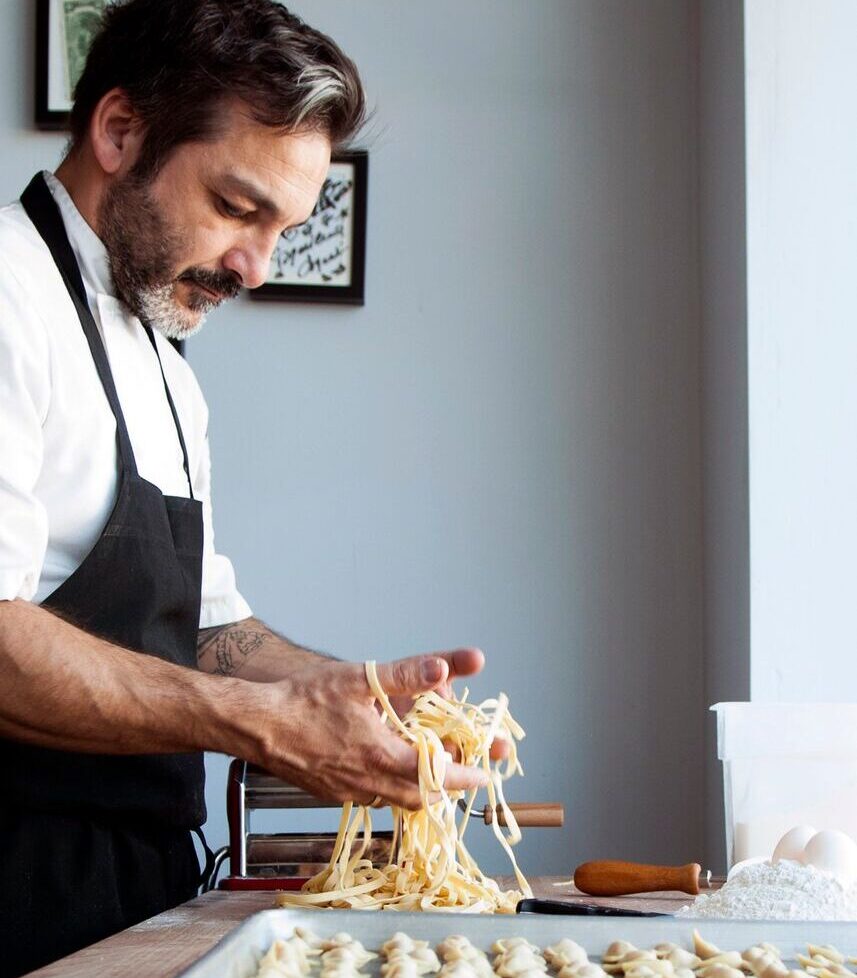 Welcome to Via Emilia Garden, an Italian restaurant of authentic Emilia Romagna tradition in Miami Beach.
Our Chef takes pride in selecting only the highest quality ingredients, importing the most acclaimed products such as Parmigiano Reggiano, Prosciutto di Parma, Mortadella, balsamic vinegars and much more.
Love and passion are the ingredients for all our recipes, we strictly maintain our traditions, therefore if you can't find a dish in Emilia Romagna, you won't eat it at Via Emilia Garden.
Our mission is to spread emotions, letting your mind travel to those happy memories, where you forget that you're in a restaurant in Miami, and feel at your Grandma's Sunday lunch.
All our pastas are homemade in the dining room by our Sfoglinas, who daily prepare Ravioli, Gnocchi, Tagliatelle and other typical pastas of the Emilia Romagna region.
Leading the tables of Via Emilia Garden we find the Tortellino, strictly sealed by hand by our Sforglinas, followed by the traditional Lasagna in Bolognese sauce, the homemade Piadina with Stracchino and Prosciutto di Parma, as well as the Gnocco Fritto, also known as Crescentina.

The wine lists includes more Italian Regions, without forgetting the traditional Lambrusco and Sangiovese, easily parable with our seafood specialities.
Our menu was thought imagining to drive through the Via Emilia, from which the restaurant takes its name to allow you to experience a culinary journey
Beside take out and delivery, we also have a market inside the restaurant allowing foodies to take home their favorite ingredients, as well as handcrafted panettones or pandoros during Christmas time.
Via Emilia Garden is suitable for all occasions, you can celebrate birthdays, bachelorette/ bachelor parties, weddings or first communions; our dining room offers romantic dinners, as well as lunches for families with kids, and we're dog friendly,
Located in Midtown Miami, Via Emilia Garden means quality and authenticity.